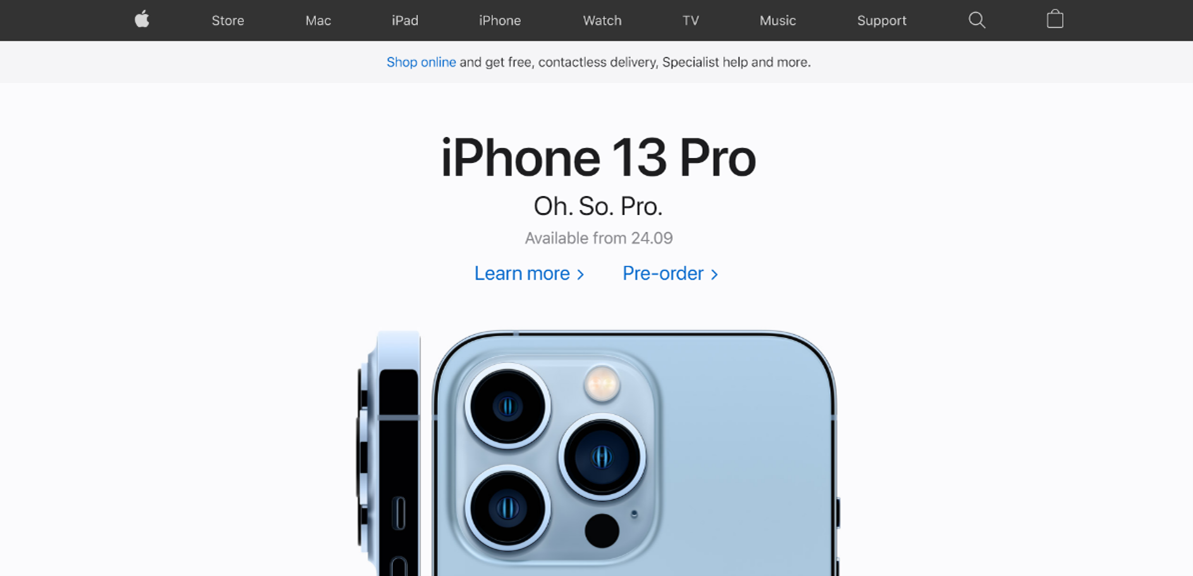 Starting straight to the point, just like Apple do, their website goes straight into the functionality of the design. Their website is created primarily to sell products; the first piece of information and image you see is their latest iPhone. Talk about marketing techniques.
But along with advertising products, Apple brings this experience to a height with their sleek black, white, with secondary hints of blue colour scheme. Everything about their website design is simple but beautiful. Their choice of font brings an easy read, making the information so accessible to the potential customer. To keep our eyes focussed on the products, their page isn't littered with unnecessary eye-candies, fancy fonts, or click-baits. They want you to buy their products, and so they want all attention on them.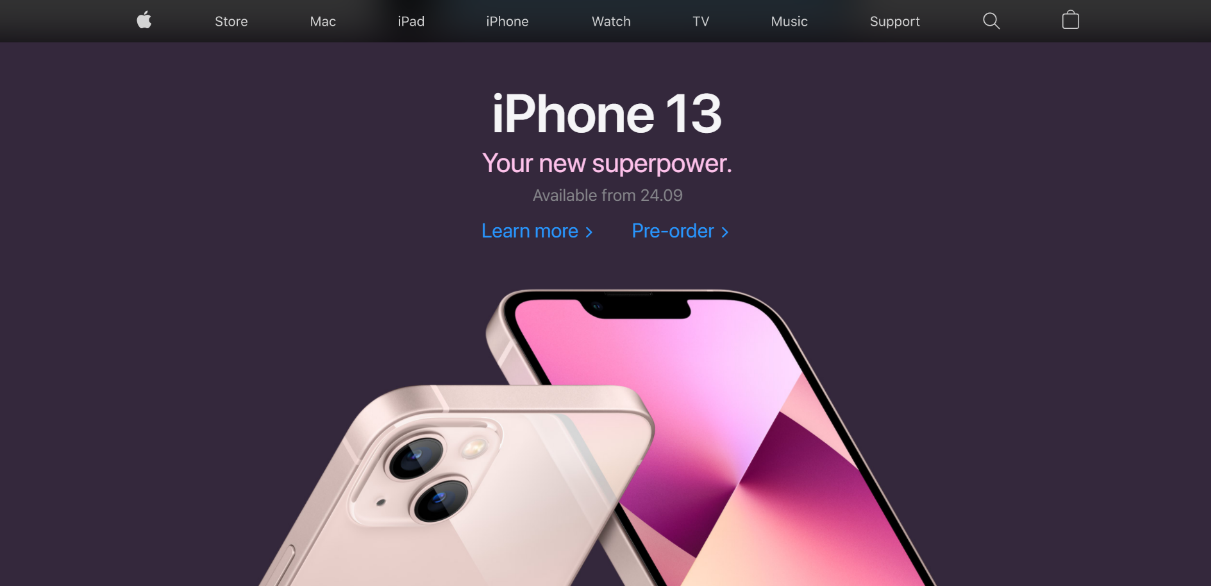 By scrolling down the home page, you come straight to a brilliant quality, vibrant photograph of one of their newer iPhone models- this photograph, to contrast with the previous, has a darker background in a luxurious deep purple, with the hot pink of the phone screen jumping out of the web page. You'll find with all of Apple's product photos that they really didn't skimp on design. And why would they? If they're saying their products are worth buying, you need to believe that before you purchase!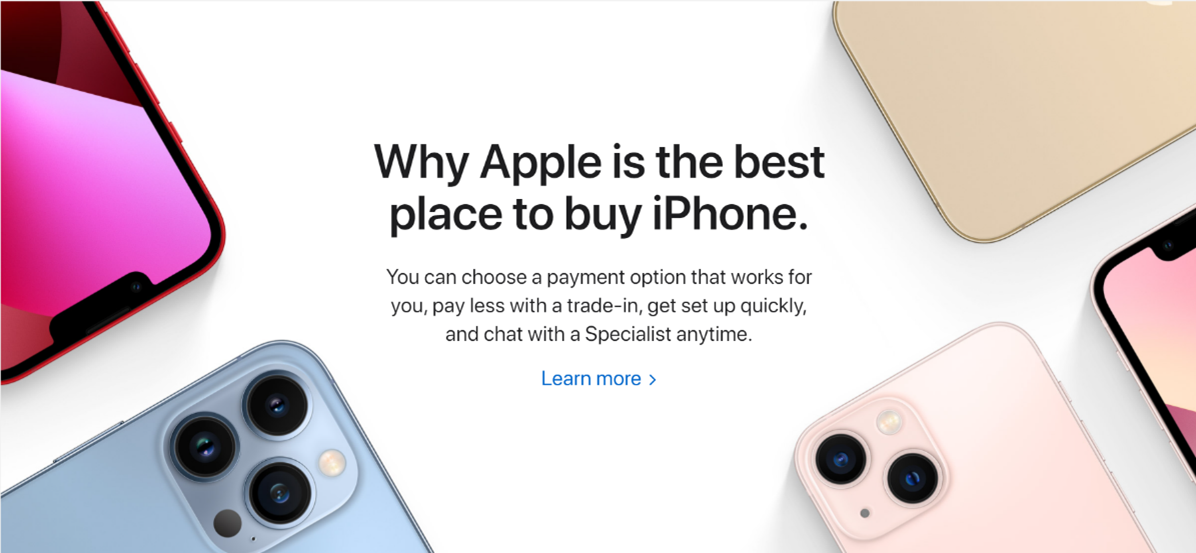 Apple really makes it look like their customers' needs are their priority- by having multiple options to suit you, they're not leaving anyone out of their product marketing.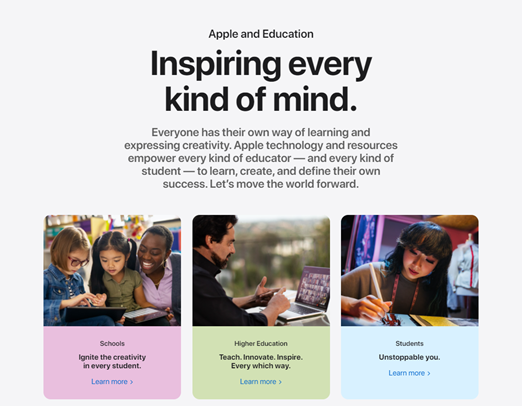 Apple has also branched out to include their products for educational purposes on their website. They're presenting themselves as not just a tech-firm, but as trying to change lives for the better. "Teach. Innovate. Inspire."- that kind of persuasive language is sure to be great for marketing! Rounded corners of photographs and text boxes- the smaller details- create a smooth finish to their webpage.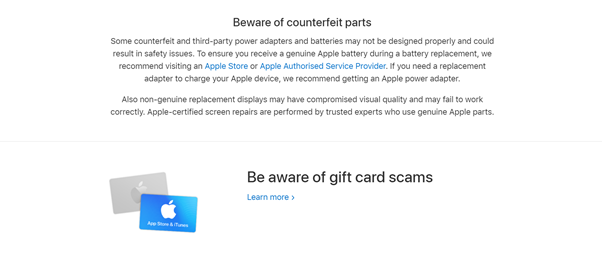 Apple's website, being easy to navigate, can bring you to the support page where information can be found for customers on counterfeits and scams. One of the reasons why Apple's website is so good is that they haven't left anything off and provide the relevant information very clearly.