What is Blockchain Technology?
"Blockchain is a shared, immutable ledger that facilitates the process of recording transactions and tracking assets in a business network. An asset can be tangible (a house, car, cash, land) or intangible (intellectual property, patents, copyrights, branding)."1
In simpler terms, blockchain technology creates a single digital record of all the transactions of an asset, that cannot be tampered with or duplicated once recorded. Blockchains give viewers great confidence in the accuracy of the presented data.
How does blockchain work?
Blockchain consists of a series 'blocks'. As a transaction is completed, it's added to the chain of blocks. This means there is a chronological record of all the transactions, which serves as proof the transaction has completed. When a blockchain user logs on, they receive the updated version of ledger.2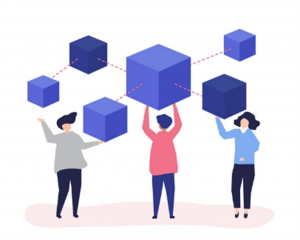 Public Blockchain
Publicly accessible blockchains are called public blockchains. They have no restrictions on participation. This ensures the data is secure. No one will have complete control over the blockchain as the nodes connected to the public blockchain have equal authority,
Private Blockchain
Private blockchain participants must be invited before they can be a part of the blockchain. The transactions are only visible to people who are part of the blockchain. They're much easier to be controlled than public blockchains because the blockchains are centralised. Private blockchains generally have a network administrator who authorises user permissions and are typically used to store sensitive information about the organisation.
Consortium / Hybrid Blockchain
Some nodes on a consortium blockchain are public, and some are private. All nodes can access the blockchain, however, the level of information that can be accessed is based on the node accessing the data. Some nodes are allowed to participate in transactions, and some control the consensus process.3
Why is blockchain important?
Smart Contracts
Smart contracts outline the use of the asset in specific situations and conditions, which means a predefined task can be executed automatically. The goal of a smart contract is to reduce the costs of the transaction, enhance the execution speed and provide a higher level of security compared to traditional law contracts.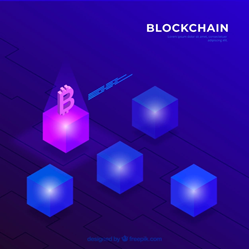 Security
Blockchain provides an incredibly high level of security which makes it hard to breach because of the decentralised nature of blockchain.
Digital Footprint
The history, or footprint, of all the digital assets can be traced back to the beginning. This is important for showing who the owner is, the rules of service, and potentially even for use in healthcare to see patient records.