In this blog, I will write about 5 legal requirements that we as a web development company always have to follow when we create a website for our clients. The reason we make sure to follow all the requirements that will be listed below is that by failing to follow all appropriate legislation out in place, we could suffer a fine or more.
1. Make sure you identify your business
With the Companies Act 2006 in place and it being 700 pages long, it's important to make sure that certain information is disclosed on our websites.
The Act requires you to disclose this information, but it doesn't have to be on every page but however, it does need to be easily found and accessible for people. Some of the information you may need to display are:
Company name
Company Registration (England, Wales)
VAT No.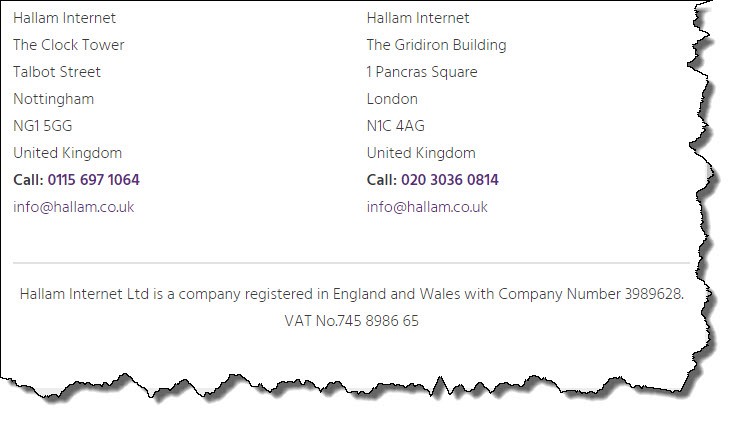 Reference 1: https://www.hallaminternet.com/internet-marketing-and-the-law-legal-issues-affecting-you-and-your-website/
2. Consent for use and storage of user's data
This is put into place by the GDPR regulations, and more now as it was newly released in 2018 and is now an important piece of legislation at it now improves the rights of individuals and how their personal data is processed.
Some things to do when making sure you comply with all appropriate GDPR legislations in this case in web-development are:
Making sure it is easy for users to opt-in or opt-out of consent
When collection information it should always be appropriate to the task at hand and you are not collecting any unnecessary data.
Etc…

Reference 2: https://www.hallaminternet.com/internet-marketing-and-the-law-legal-issues-affecting-you-and-your-website/
3. Policy and Procedures
Its important to always include these standard pages when developing a website.
Privacy policy, this will show what information we collect from a user and how we will use that data.
Cookie disclosure will show and explain how we use cookies on our website.
A disclaimer stipulating how users can use the information on your website, and what liability (if any) your business accepts. Again, this can be part of your privacy policy
4. Consumer protection
When selling products online there are many compliancy and legislations to follow these include, online and distance selling regulations as well as electronic commerce regulations and the consumer rights act.
In these regulations, there are many things that as an E-Commerce website are important to follow, this might include.
Making sure full cost, payment terms, delivery arrangements, and the right to cancel are all stated before the order is placed.
After the order is placed it is also important that the user also gets a copy of the contract to purchase.
Etc…
5. Accessibility
When making a website it's important it is accessible by anyone who needs it. In not doing so you have the potential in breaching the Equality Act 2010.
So, this means when creating a website there are some important things that need to be done: